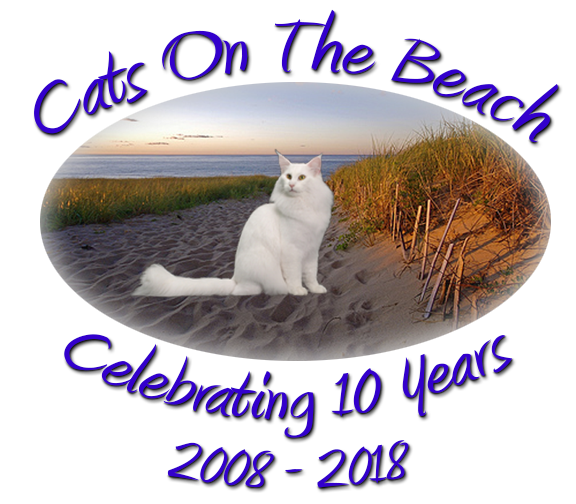 Show Date: February 17 - 18, 2018
Find us on Facebook!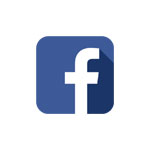 Are you planning to visit our show?
Click here to learn about hours, admission fees, special events and our list of vendors
**SHOW LOCATION**
All-in-One Show/Hotel in Natick, MA!
The Crowne Plaza
1360 Worcester St, Natick, MA 01760
_______________________________
Corporate Sponsor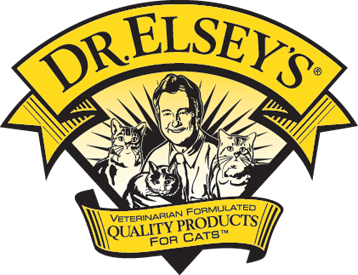 Back to Back Format
Our Judges
Saturday
Alexey Shchukin

Netherlands

Allbreed

Sponsor: Kara Nemergut & Keith Ward

Francine Hicks

Maine USA

Allbreed

Sponsor: Minghou

Siamese & Orientals

Donna Madison

Maine USA

Allbreed

Sponsor: Steven Meserve

Mowglis American Shorthair

Barbara Kissinger

Florida USA

Allbreed

Sponsor: NY Devine Dolls Ragdoll Cattery

Brenda Russo

Pennsylvania, USA

Allbreed

Sponsor: SeaCats

Hanne Cuyle

Belgium

Specialty

Sponsor: Chris & Gary Jacobson / Speakeasy Bengals
Sunday
Marilyne Gregg

North Carolina USA

Allbreed

Sponsor: Catsachusetts Cat Club

Paul Lahey

Maryland USA

Allbreed

Alexey Shchukin

Netherlands

Allbreed

Sponsor: Pat Montanaro / Coonificent Maine Coons

Katharina Krenn

Austria

Allbreed

Sponsor: Steven Meserve

Mowglis American Shorthair


Jamie Christian

Ohio

Allbreed

Sponsor: Minghou

Siamese & Orientals

Tatyana Kalani

Massachusetts

Specialty

Sponsor: Kara Nemergut & Keith Ward
2 FREE Allbreed Championship Congresses Each Day!
Saturday PM Congress Judges: Marilyne Gregg & Katharina Kren
Sunday AM Congress Judges: Donna Madison & Francine Hicks
"Friends of the Club" Sponsors: WindyRidge Bengals
_______________________________
Please consider donating to the club! For $50, we will place your name/cattery logo on our website, on a sign in the rings and in our catalog.
You may sponsor a specific ring or be a "friend of the club" sponsor. Please send $50 via paypal to cotbsc18@cox.net and note the judge you would like to sponsor or if you'd like to be on the "friend of the club" sign.
The club members of Cats on the Beach appreciate all donations!
_______________________________
Show Photographer:
(click on the image to book an appointment for your cat to be photographed)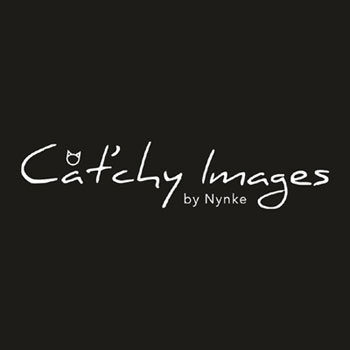 Nynke is joining us from the Netherlands, how exciting!! This is her first time photographing cats in the US!
She will also be photographing the Top 3 Best in Show Winners from each category at the end of the show.
Cats on the Beach will be providing big, beautiful ribbons to the Best in Show Winners to show off in their photos!
_______________________________
Entry Fees: First entry: $85 Second entry: $75 Three-entry special, includes extra half cage: $220
Extra Half Cage: $30 Grooming Space: $45
New Exhibitor Special: 25% off Entry Fees!
Enter online at TOES: http://i-tica.com/en/component/toes/shows#show890
Sign up for the 10th Anniversary Party on Friday night, Feb 16th from 6-8 PM! https://ticaneentrysummary.wufoo.com/forms/cats-on-the-beach-10th-anniversary-party/
New to TOES? Watch this helpful video: http://www.youtube.com/watch?v=HOoTQ8mhVkk
________________________________
Entry Clerk: Christian Cherau
19 Richmond Ave Barrington RI 02806
Phone: 401.474.9125 E-Mail: christiancherau@cox.net
*no calls before 9 AM EST please
---
To pay with PayPal, send your payment to cotbsc18@cox.net

**Please pay any PayPal fees and send US funds only**
Show Manager: Melissa Alexander Phone: 508.415.9406 E-Mail: melissa@iwcats.com
Show Hotel: Crowne Plaza - The Verve Hotel:
1360 Worcester St, Natick, MA 01760 (508) 653-8800
www.vervehotelnatick.com/
(internet booking code: ICA) $102.00 per night. Free Internet & parking. Free shuttle to and from Logan Express - Framingham. Mention "The International Cat Show" when booking.
You can also book online. Keep litter pans in bathroom whole males in Sturdi cages, please. TICA's Hotel Policy will be enforced.
Alternate Hotel (unofficial):
Red Roof Inn Boston - Framingham: 650 Cochituate Road, Framingham, MA 01707. (508) 872-4499. See https://www.redroof.com/partners/TICA/ for details on the TICA 15% off program.
There are quite a few other hotels in the area that allow pets. Search online or email us if you need help finding one.
Airport & Getting Around: Boston's Logan International Airport (BOS) is located 30 minutes from the show hall and show hotel.
Free shuttle from Crowne Plaza - Natick to and from Logan Express - Framingham. Call the hotel at (508) 653-8800 once you arrive at Logan Express Framingham and they will send a van to pick you up.
If you chose to walk from the bus stop to the hotel, it will take 10-15 minutes or, you can call the JFK Taxi Service at 508-653-4500 or use Uber or Lyft.
Supplies: Litter will be provided in the show hall. Please bring your own litter trays. No cat food will be provided.
Check-In: Check in is from 7:30 am - 8:30 am each day. Judging is scheduled to begin at 9 AM on Saturday and 9 AM on Sunday
Summary & Entry Information: We are using the web-based TOES system to collect exhibitor summary and entry details. If you need help setting up a TOES account, our entry clerk can assist you but first please

watch this helpful video:

http://www.youtube.com/watch?v=HOoTQ8mhVkk. Once you enter your cats, all related fees must be paid timely. As per the TICA rules, Cats on the Beach will not issue any refunds if you or any of the cats entered in our show are not able to attend. There is a $10 per cat substitution fee. A fee of $30.00 plus any bank fees will be charged on all checks returned for any reason. Any entry monies owed to Cats on the Beach at time of check-in must be paid in cash or money order and will include an additional fee of $25.00. The only exception to this rule will be on late entries. No checks will be accepted at check-in.
Cages: Cages are 22"x22"x22" for a single cage and 22"x44"x22" for a double. The top, sides and back MUST be covered. Exhibitors wishing end of aisle – Please be aware that you may not place your grooming tables, coolers, etc. at the end of aisle due to traffic flow.
Kittens: Kittens entered for competition must be at least four months old on the first day of the show. Kittens for sale must be at least three months old on the first day of the show. A TICA litter registration and proof of vaccinations must be available upon request of the show management.
For Sale or Adoption: Sales and adoption spaces will be available on a limited basis to exhibitors who are entered in the show. Cost per 24" square space will be $25.00. No more than one cat or two kittens per single space. Kittens for sale or adoption must be 3 months old in order to enter the show hall. No kittens or cats may be confined to carriers, either displayed or under the table.
Benching: All exhibitors will have assigned benching. Benching requests must be clearly indicated on the summary sheets, and we will try to accommodate all requests. Otherwise we will try to bench by breed. No one may change their benching without permission of Show Management. Show hours are 9am - 4pm each day. No one may leave before the advertised show hours without permission from Show Management.
Health Rules: This is a non-vetted cat show. It is recommended that all entries be up to date on all immunizations. Massachusetts requires that all cats over 12 weeks of age must be vaccinated for rabies. You must be able to produce a rabies certificate and proof of vaccinations for all entries and cats for sale. Any cats showing evidence of fungus, ear mites, fleas, or a contagious disease will be removed from the show hall as well as any other cats from the same household, and all wins will be forfeited. A Veterinarian will be on call to examine any such animals at the owner's expense. HHP adults must be neutered. All claws, front and back, on all entries must be clipped prior to benching.
Registration: Pedigreed cats and household pets may be shown in TICA with a pending registration number. Points may be claimed after the registration number is assigned, but only for the first show where the cat didn't have a registration number in the catalogue. Subsequent shows without a registration number will not be scored. All Korats (kittens, cats, alters) must be TICA registered to be shown.
Show Rules: This show is sanctioned by The International Cat Association and is subject to their Show Rules and Breed Standards (available from the TICA Executive Office, P.O.Box 2684, Harlingen, TX 78551). By entering, all exhibitors agree to abide by the decisions of the Show Committee and Judges. Cats on the Beach, TICA, all hotels used by exhibitors, the town of Natick, Massachusetts, and The Crowne Plaza of Natick, Massachusetts will be held harmless for any damages, claims, losses, etc. of/to the exhibitor and his/her entries.
Awards: A Rosette will be provided to each cat entered and awards will be provided to all cats placing in a final.
Clerks & Stewards:
Please mark your summary sheet or email us if you are interested in clerking or stewarding. Clerks will receive $50.00 per day and stewards will be paid $25.00 per day. Free lunch will also be provided to our clerks and stewards. Fees will be paid at the close of the show on Sunday. Please do not deduct clerking fees from your entry fee.
Catalog Advertising:
Full page $75.00, Half Page $40.00, quarter page $25.00, Business card $10.00. Catalog size is 81/2 X 11". Ad must be camera ready. Please send copy and remittance to entry clerk by February 1, 2018.
New Exhibitors:
We welcome you to the Cats on the Beach Show! Please indicate on the summary sheet that this is your first show. You will be sent a flyer detailing information that you will need to know. You may also request to be benched with an experienced exhibitor if you so desire. For more information on how to register your cat(s) and/or kitten(s), contact the TICA Executive Office at (956) 428-8046.